We are Ellgia
How can we help you today?

Award winning Ellgia Limited is one of the largest independent waste management & recycling service providers in the East of England.
Providing environmental waste management solutions to domestic and commercial waste producers across East Anglia, Lincolnshire, North Lincolnshire, and South Yorkshire.
Looking for a skip for a clear-out or trade job? You can use our simple online booking system to select the right skip for your job.

Various sizes available including 4, 6 and 8-yard

Reliable delivery and collection

Available at short notice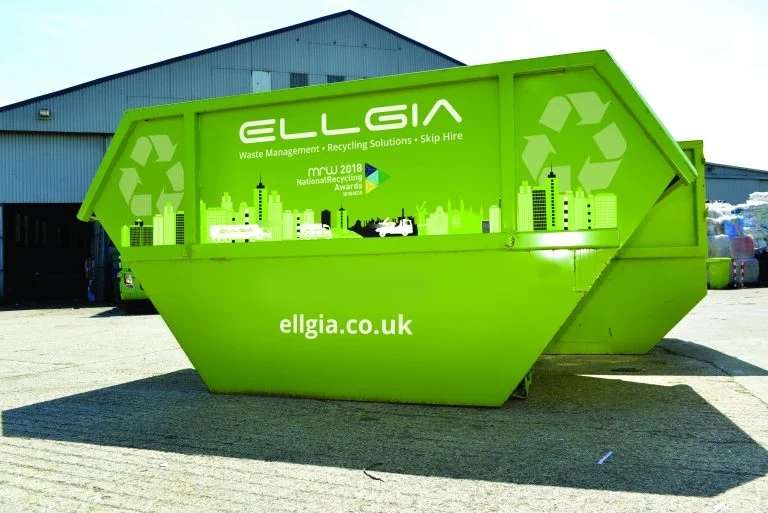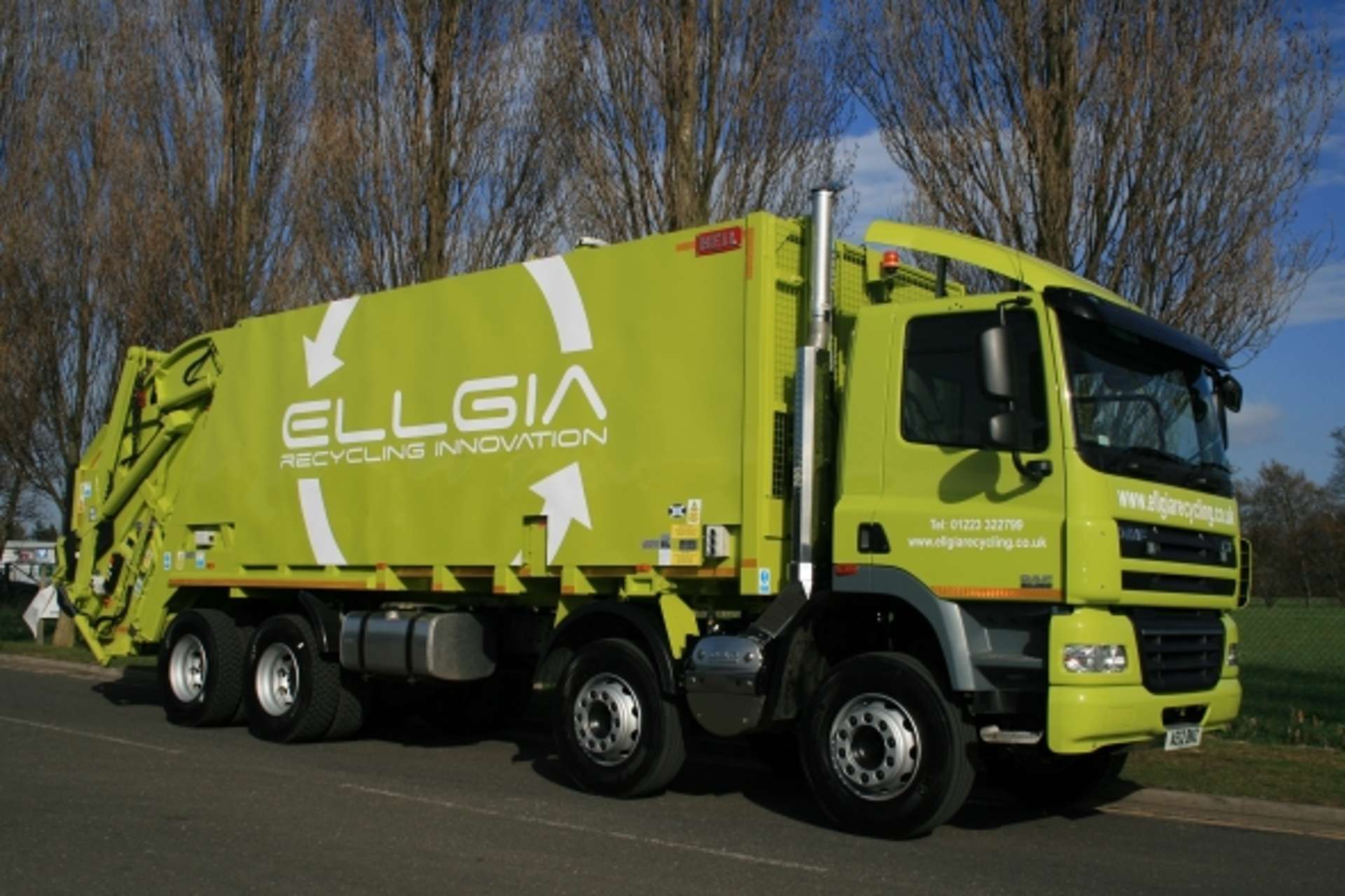 We provide a range of waste management services across a range of commercial sectors.

Sectors covered include office waste, hospitality, leisure, construction and many more

We can handle general waste, recycling, hazardous waste, WEEE waste, commercial bag services and food and organic waste
As a leading waste and recycling service provider, we recognise the growing impact we have on the environment and reducing carbon footprint is at the forefront of all current and future developments. At Ellgia, we are dedicated to promoting responsible commercial waste management in the UK. Our comprehensive waste solutions assist businesses and consumers in minimizing waste generation, implementing proper segregation, and adopting
efficient recycling and disposal practices.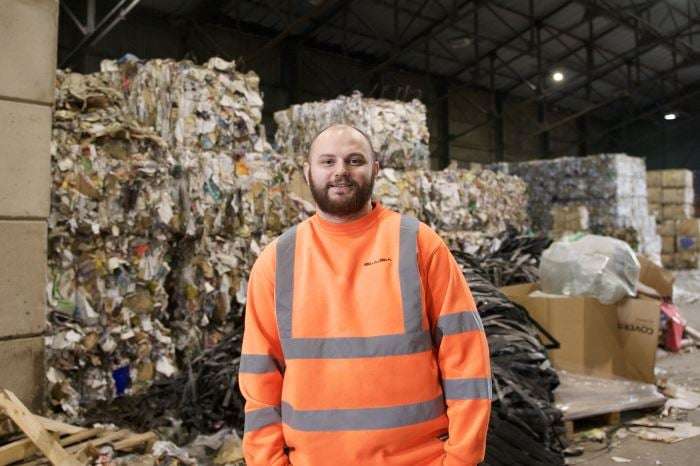 Our mission – zero waste to landfill
As a business we continue to strive towards turning all waste where possible into a resource. Through our network of permitted transfer station and processing facilities we are able to offer 'Zero waste to landfill' solutions and bespoke services to meet the needs of our customers. From the smallest and simplest waste disposal requirement to complex multi-site services, Ellgia are committed to our customers and the planet as we continue to maximise our waste recycling and reuse efficiencies.

Our comprehensive collection fleet and waste to fuel processing capability allows Ellgia to provide solutions, designed based on the needs of our customers and by applying the principles of the waste hierarchy, ensuring services meet the highest levels of environmental performance.

Waste minimisation and advice
Our network of fully permitted waste processing sites offers tailored waste solutions and "cradle to grave" comfort for all waste arisings. Our range services ensure we are able to offer maximum recycling value and delivers residual waste to our own waste to fuel production capacity producing both Solid Recovered Fuel (SRF) and Refuse Derived Fuel (RDF).
In 2018 our customer service and innovative thinking was recognised at the MRW National Recycling Awards where we received the Independent Operator of the Year award. In 2019 we were recognised for our investment and commitment to the areas where we work by supporting local employment and the supply chain.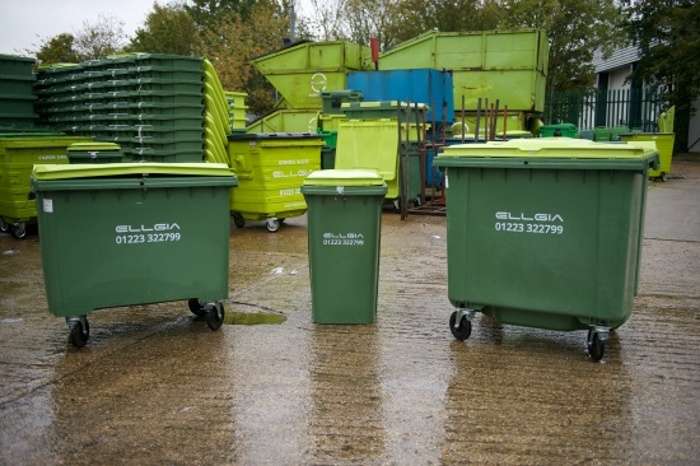 Our waste collection services include various vehicle types depending on the need of our customers. Collection service options include skip hire, roll-on containers, euro / wheelie bins, rear-end loaders (REL) and front-end loaders (FEL). Supported by a large modern fleet encompassing the latest industry-led technologies and reporting capabilities, we can provide a bespoke waste collection schedule for all customers.
Ellgia provide a full range of waste and recycling collection and processing services for waste producers. Services include skip hire to businesses, trade and homeowners, commercial waste collection services and waste and recycling processing capacity to domestic and commercial markets across the East of England. We provide waste minimisation and recycling advice, waste audits and service solutions to a variety of sectors including office, hospitality, agriculture, retail, schools, logistics, automotive, defence, construction, printing, manufacturing, healthcare as well as homeowners.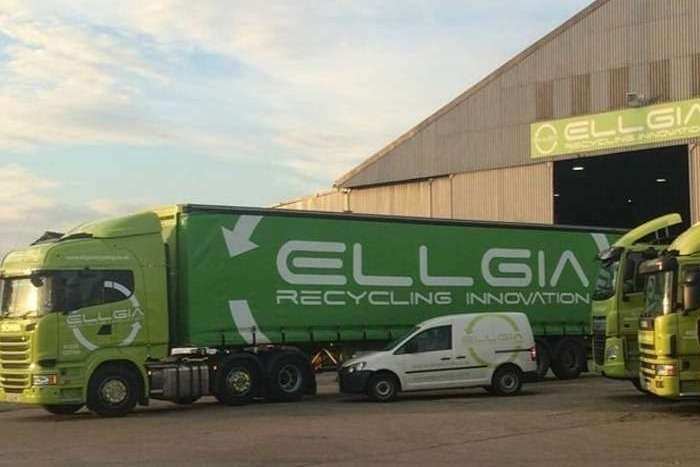 We're proud to be affiliated with
Our locations

Find us at these locations.
Ely
Unit 7, Lancaster Way
Ely, Cambridgeshire
CB6 3NW

01223 322799


Boston
Westville Recycling Centre, Westville
Boston, Lincolnshire
PE22 7HR

01205 750910

Scunthorpe
Pitt Bottom, Winterton Road
Scunthorpe, North Lincolnshire
DN15 0DH

01724 277299


Prickwillow
Ely Road, Prickwillow
Ely, Cambridgeshire
CB7 4UJ

01353 688354

Want to find out more?

A dedicated member of our team is ready to help you.